CEDAR CANYON VILLAGE SHOPPING CENTER
Located on the corner of S. Regal St. and E. 57th Ave on Spokane's South Hill.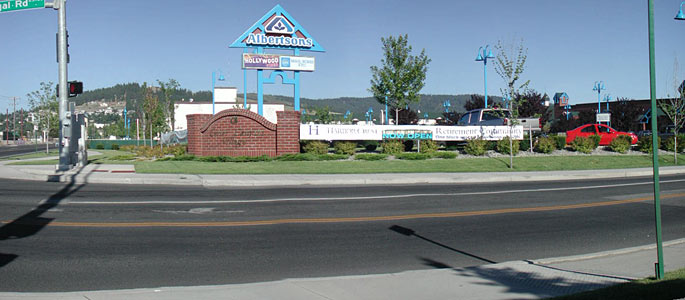 Cedar Canyon Village Shopping Center includes the following: a grocery store, a public library, restaurants, insurance office, veterinary clinic, an urgent care center, and more.
Close by are a gas station and mini mart, post office, public schools, day care, banks, restaurants, exercise gyms, storage facilities, retirement communities, and many other businesses.
Current tenants at Cedar Canyon Village.
Conveniently located by the Shopping Center is Cedar Canyon Villas apartments.
Map Cedar Canyon Village with Google — (Google Privacy Info)